Book of Genesis Study
During our Bible study this fall and early winter, we will be exploring the Book of Genesis. Our Bible Studies are engaging and interactive as we use several different translations of the Bible to share the reading the entir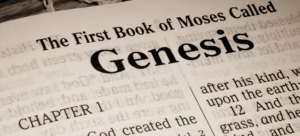 e Book. Even if the stories are familiar, we always discover aspects and nuances of the stories that we hadn't considered before. You need no prior bible study experience to attend; you just need to be willing to participate. You may attend all the sessions or you may drop in for whichever ones you are available. If possible, bring a Bible otherwise we will have an assortment for the class. All are welcome! If you have any questions, you can talk with Vicki or email her at vicki@symonsvalleyuc.com

Wednesdays, 7-9 pm
October 12: Chapters 1-9:17
October 19: Chapters 9:18-18:15
November 9: Chapters 18:16-26
November 30: Chapters 27-36
December 14: Chapters 37-41
January 18: Chapters 42-50
Animate Faith Series
Animate Faith is an adult faith exploration series that will be hosted by Vicki. Over seven Sundays, we will explore central topics of Christianity. Each Sunday will include a video of a highly regarded theologian within progressive Christianity which will be followed by a time of personal reflection and group discussion. The only requirement as participant is that you are willing to engage in open-minded conversation and are ready to respectfully explore a variety of different viewpoints on all matters of Christianity.
There will be a $20 cost for the series—which covers the cost for the participant journal that was created for the series. You may attend all the sessions or you may drop in for whichever ones you are available. Childcare can be provided at no cost but please contact the office by the Wednesday prior to the Sunday class to ensure a babysitter will be available that Sunday. Please bring a bag lunch as we will be starting each session promptly at 12 pm each Sunday. If you have any questions, you can talk with Vicki or email her at vicki@symonsvalleyuc.com
Cost should not be a barrier to attending this series – please speak with Vicki if a subsidy is required.
Sundays, 12-2 pm (theologians are noted in the parentheses)
October 23 – God: Faith is Quest (Brian McLaren)
November 13 – Religion: Spirituality is Not Enough (Lillian Daniel)
December 4 – Jesus: The Revolution of Love (Mark Scandrette)
January 22 – Salvation: Abundant Life Now (Shane Hipps)
February 12 – Cross: Where God Is (Nadia Bolz-Weber)
March 12 – Bible: A Book Like No Other (Lauren Winner)
April 23 – Church: An Imperfect Family (Bruce Reyes-Chow)