Longest Night Service, December 18, 7pm
This service offers an opportunity for us to pause during Advent, find stillness in the midst of our busy lives and find peace in what can be a difficult time of year to navigate.
The season of Advent is one of wonder, promise and hopeful anticipation. Sometimes however, our ability to embrace advent can be clouded by everything surrounding us in our lives, the challenges we face on a daily basis, the pressures we live with, the anxieties we battle, the expectations we put upon ourselves those that others put on us and the losses we are dealing with. For those who are mourning, the pain seems sharper and difficulties feel overwhelming.
All around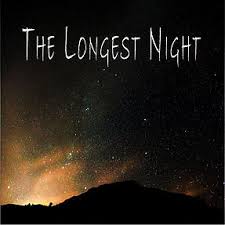 us are reminders of the joy we are told we should be feeling but sometimes it is difficult to join in the celebration with our whole hearts. Put aside the last minute preparations and unfinished lists. Come join us for a service and carve out a time for quiet reflection and recognition of the hope that is found through the coming of the Christ Child. A time of refreshments will follow the service.