THERE'S A PLACE FOR YOU
If you are new to Symons Valley UC or haven't been to a church in awhile and want to know what to expect when you walk through our front doors…
On a Sunday morning, you can expect to find:
A couple of greeters ready to shake hands and point out the washrooms and the cloak room
Many friendly people dressed in their Sunday finest or in jeans – and everything in-between
Very little paper – we project everything in our service, including prayers and lyrics for the hymns
Coffee and tea available before the service, which you are welcome to take with you into the sanctuary
Visiting time following the service which always includes lovely snacks with more coffee and tea
A nursery that looks into the sanctuary and has the sound mic'd in so if your little one needs some space, you won't need to miss the service
Children are encouraged to join the play area on the side of the sanctuary
Sunday School (age 3 to grade 6) and Youth Group (grades 7-12) runs during the worship service
The worship service is usually an hour long – with excellent music, choir anthem, a time of prayer for ourselves and our community and a message offered by one of our two ministers – Vicki or Stephen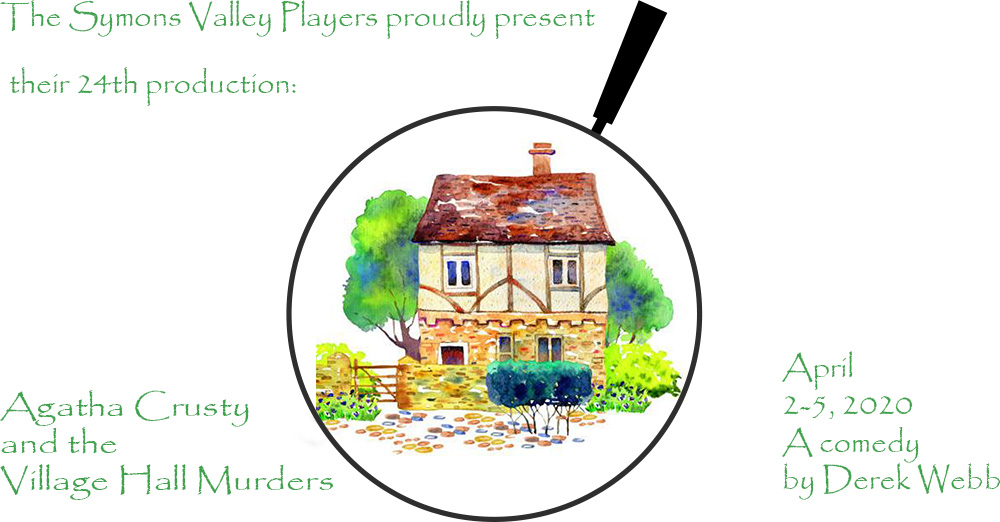 The Symons Valley Players proudly present their 24th production:
Agatha Crusty and the Village Hall Murders
April 2-5, 2020 A comedy by Derek Webb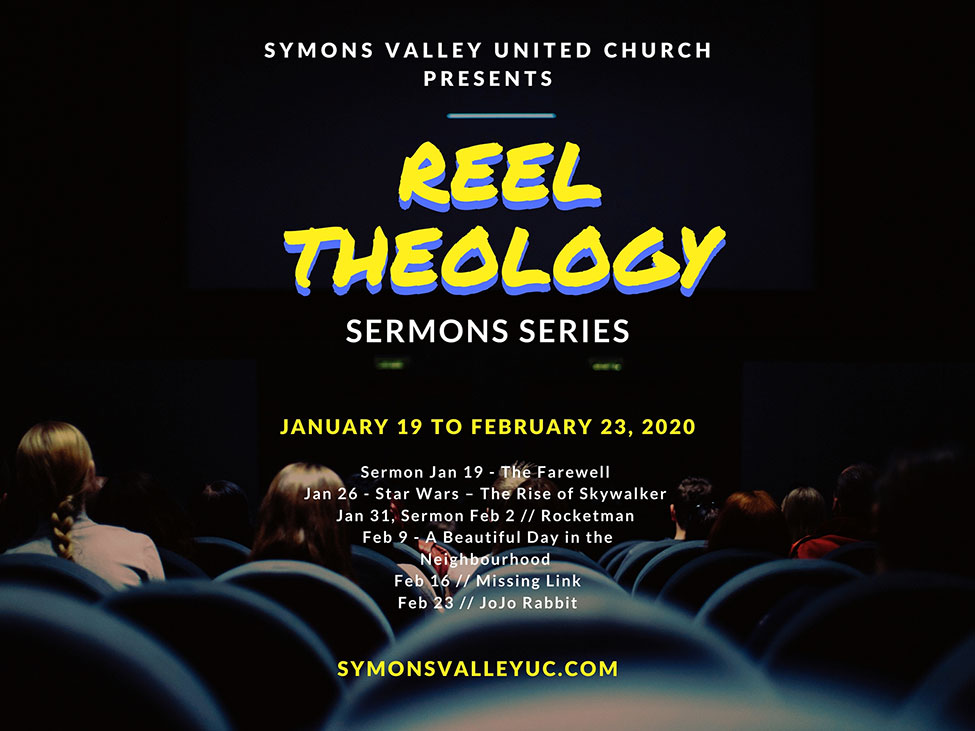 Symons Valley Annual Reel Theology begins in early 2020. We have six movies we will be exploring through out.
FACILITIES
Symons Valley United Church encourages the use of the building by community groups to help enhance the lives of members of the community by spiritual, emotional and intellectual growth.
YOUTH ROOM
admin
2019-09-05T07:22:29-06:00
VALLEY VIEW ROOM
admin
2019-09-03T15:18:04-06:00