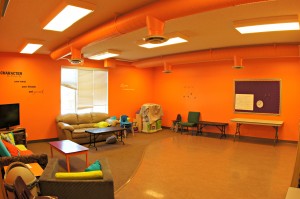 Our Youth room is a bright, comfortable room.
This space is often used for medium size groups such as AA, choirs, youth programming, meetings and such.
There is carpet in half the room, and a hard floor in the other half.
Our Youth room has a few couches and chairs in it for seating. However, arrangements can be made to add chairs and tables as needed.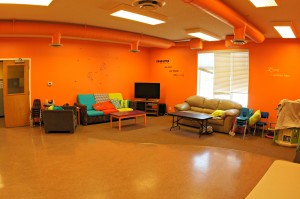 With chairs, the room can seat approximately 45 people.
Using chairs and tables, the Youth room can accommodate approximately 20 people.
There is a flat screen TV, as well as a DVD player that can be used for presentations.