Family Ministry is a growing ministry at Symons Valley United Church and we are committed to supporting a ministry that supports you and your family. From worship that welcomes children and youth to events and programs that inspire. There is a place for you.
KIDS CLUB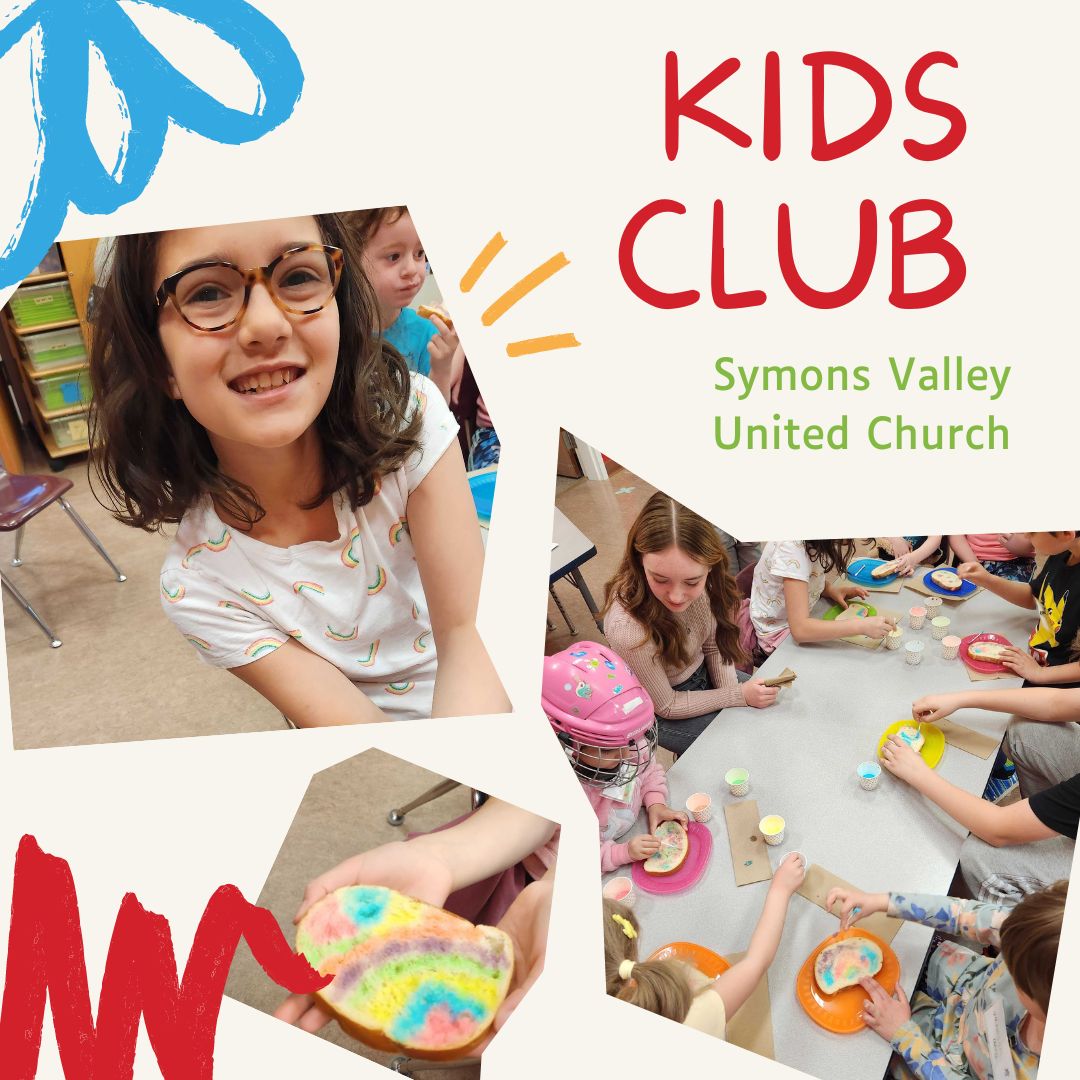 Welcome to our Kids Club, the place where awesome adventures and endless learning await. If you're in Pre-k to Grade 6, this is YOUR spot to come together, make friends, and dive into the incredible world of God's stories!
Every Sunday morning is a chance to embark on a journey of fun, discovery, and friendship. We're all about creating a warm and welcoming space where you can learn, play exciting games, and uncover the amazing tales that teach us about the incredible love of God.
Ready to join the club? We can't wait to see your smiling face and share in the joy of each new Sunday morning together. Come on over, and let's create memories that'll light up your heart and fill your Sundays with laughter!
JUNIOR YOUTH PROGRAM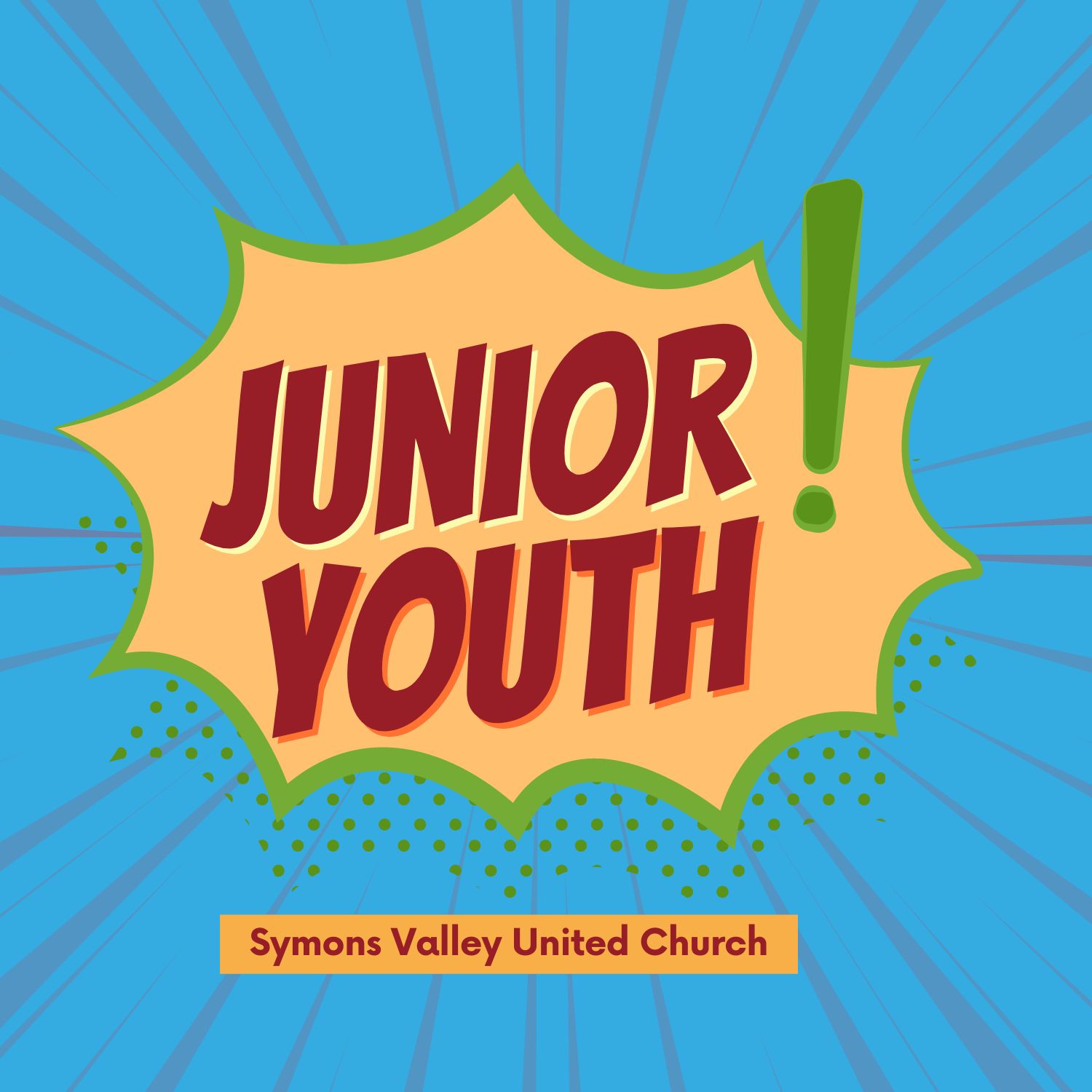 If you're in grades 4 to 6, our Junior Youth Program is tailor-made for you.
Picture this: Sundays, from 12:00 to 2:00 PM, our vibrant crew gathers at SVUC. We're talking about check-ins that feel like catching up with old pals, epic games, creative crafts that'll bring out your inner artist, and of course, some seriously scrumptious food to keep those energy levels up!
Ready to dive in? Come hang out, laugh, learn, and make memories that'll last a lifetime. We've got a spot with your name on it, and we can't wait to welcome you into our Junior Youth Group family. See you soon!
FAMILY MINISTRY PROGRAM

Get ready for a whole lot of togetherness, laughter, and fantastic memories with our Family Ministry Programs. We're all about creating special moments that bring everyone closer and fill your hearts with joy!
Each month, we've got awesome events lined up that will have your taste buds dancing and your spirits soaring. Picture this: delicious meals, exciting activities, and a whole lot of quality time spent together. Whether it's crafting, playing games, or simply sharing stories, our family-focused gatherings are designed to make every moment count.
So, mark your calendars and gather your loved ones because these monthly get-togethers are all about creating bonds and connecting to a positive community. Let's celebrate the joy of family, embrace the laughter, and make memories that'll warm our hearts!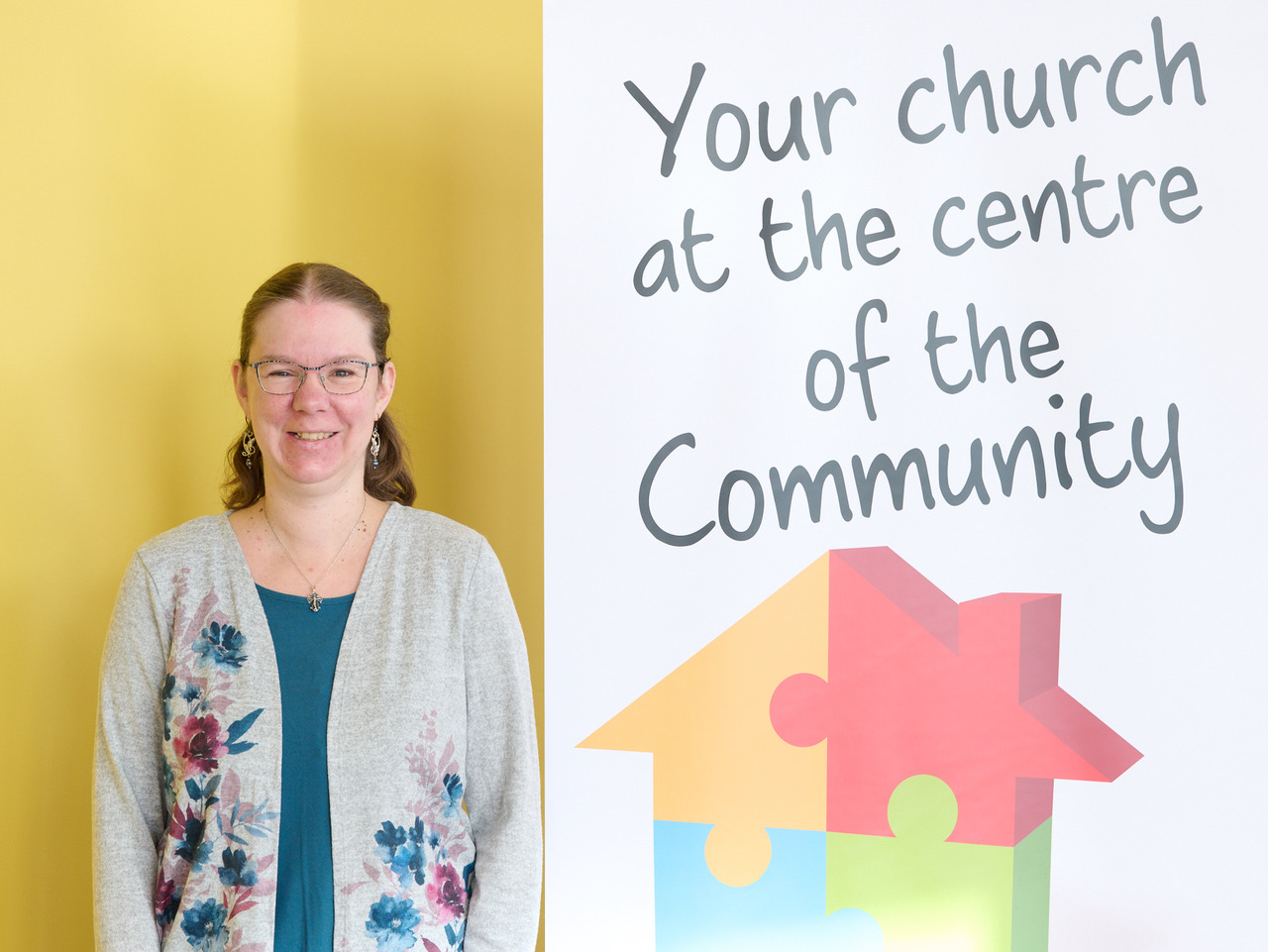 FAMILY MINISTRY COORDINATOR: Ilinca Poon
Our Family Ministry Coordinator, Ilinca Poon, holds a special place in the heart of our Family Ministry. We'd love for you to connect with her – you can meet her in person at church, schedule a time for a friendly chat about family ministry, or simply reach out to her at ilinca@symonsvalleyuc.com
for more details. Your family's journey with us is important, and Ilinca is here to guide you every step of the way!